Dr. Butler's Contributions to Science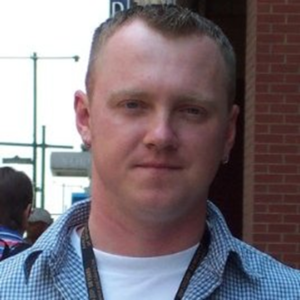 Dr. David Butler's lab is centered on the development of multifunctional intra-cellular antibodies as immunotherapeutics for the treatment of neurodegenerative diseases, including Parkinson's disease (PD), Huntington's disease and Tauopathies such as Alzheimer's disease (AD). Dr. Butler trained with a pioneer in this field, Dr. Anne Messer. All these reserch programs benefit from the use of human induced pluripotent stem cell (PSC) models that we produce at NSCI. Because these 'disease in a dish' models use human neurons and glial cells, they are directly applicable to patients.
Parkinson's Disease: The pathology associated with PD includes the progressive loss of dopaminergic neurons in the substantia nigra region of the brain and the development of Lewy body inclusions that contain alpha-synuclein (α-syn). Misfolding and accumulation of α-syn inside cells are known to trigger PD. Dr. Butler developed a method of specifically targeting the α-syn molecules for degradation. He helped demonstrate that specially engineered intracellular antibodies (intrabodies) could specifically bind and degrade α-syn inside neurons. This reduced α-syn aggregation and cell toxicity in a cellular model of PD. Now Dr. Butler's lab is leading the development of this strategy as a novel gene therapy to test in the clinic for PD. The goal is to deliver the intrabodies to the affected brain areas, and thus reduce the level of toxic α-syn, prevent the death of these dopaminergic neurons and slow or stop the disease.
Messer A, Butler DC. Optimizing intracellular antibodies (intrabodies/nanobodies) to treat neurodegenerative disorders. Neurobiol Dis. 2020 Feb;134:104619. doi: 10.1016/j.nbd.2019.104619. Epub 2019 Oct 25.PMID: 31669671
Mahajan SP, Meksiriporn B, Waraho-Zhmayev D, Weyant KB, Kocer I, Butler DC, Messer A, Escobedo FA, DeLisa MP. Computational affinity maturation of camelid single-domain intrabodies against the nonamyloid component of alpha-synuclein. Sci Rep. 2018 Dec 4;8(1):17611. doi: 10.1038/s41598-018-35464-7. PMID: 30514850
Chatterjee D, Bhatt M, Butler DC, De Genst E, Dobson CM, Messer A, Kordower JH. Proteasome-targeted nanobodies alleviate pathology and functional decline in an α-synuclein-based Parkinson's disease model. NPJ Parkinson's Disease. 2018;4:25. doi: 10.1038/s41531-018-0062-4. PubMed PMID: PMC6105584.
Butler DC, Joshi SN, Genst E, Baghel AS, Dobson CM, Messer A. Bifunctional Anti-Non-Amyloid Component α-Synuclein Nanobodies Are Protective In Situ. PLoS One. 2016 Nov 8;11(11):e0165964. doi: 10.1371/journal.pone.0165964. eCollection 2016.PMID: 27824888
Huntington's Disease: Dr. Butler also works on the development of multifunctional intra-cellular antibodies as immunotherapeutics for the treatment of Huntington's disease (HD). HD is an autosomal dominant neurodegenerative disorder caused by a trinucleotide (CAG)n repeat expansion in the coding sequence of the huntingtin gene, and an expanded polyglutamine (>37Q) tract in the protein. This genetic change results in misfolding of huntingtin protein (HTT) and the build up of abnormal aggregates in brain neurons, in the nucleus and cytoplasm. This leads to neuron dysfunction and degeneration. Dr. Butler and colleagues have shown in pre-clinical studies that engineered single-chain Fv antibodies (scFvs), expressed as intrabodies inside cells, efficiently bind and degrade toxic HTT molecules and prevent aggregation. These show promise as future immunotherapeutics for HD.
Butler DC, Messer A. Bifunctional anti-huntingtin proteasome-directed intrabodies mediate efficient degradation of mutant huntingtin exon 1 protein fragments. PLoS One. 2011;6(12):e29199. doi: 10.1371/journal.pone.0029199. Epub 2011 Dec 22.PMID: 22216210
Butler DC, McLear JA, Messer A. Engineered antibody therapies to counteract mutant huntingtin and related toxic intracellular proteins. Prog Neurobiol. 2012 May;97(2):190-204. doi: 10.1016/j.pneurobio.2011.11.004. Epub 2011 Nov 18.PMID: 22120646
Butler DC, Snyder-Keller A, De Genst E, Messer A. Differential nuclear localization of complexes may underlie in vivo intrabody efficacy in Huntington's disease. Protein engineering, design & selection: PEDS. 2014;27(10):359-63. doi: 10.1093/protein/gzu041. PubMed PMID: 25301961; PMCID: 4191446.
De Genst E, Chirgadze DY, Klein FA, Butler DC, Matak-Vinkovic D, Trottier Y, Huston JS, Messer A, Dobson CM. Structure of a single-chain Fv bound to the 17 N-terminal residues of huntingtin provides insights into pathogenic amyloid formation and suppression. J Mol Biol. 2015;427(12):2166-78. doi: 10.1016/j.jmb.2015.03.021. PubMed PMID: 25861763; PMCID: PMC4451460.
Tauopathies: Several diseases, including Alzheimer's Disease, Frontotemporal Dementia (FTD) and Progressive Supranuclear Palsy (PSP) are characterized by the build-up of the microtubule associated protein tau. Using the same strategy described above, Dr. Butler and his team are developing intrabodies that specifically bind and degrade tau inside brain cells. These have promise as future immunotherapies to slow or prevent neurodegenerative disease due to abnormal tau protein.