---
Our Team
"Working together to discover cures." – Dr. Sally Temple
---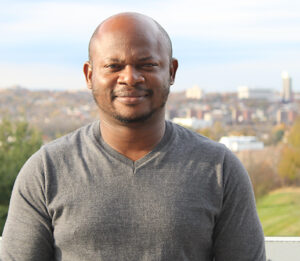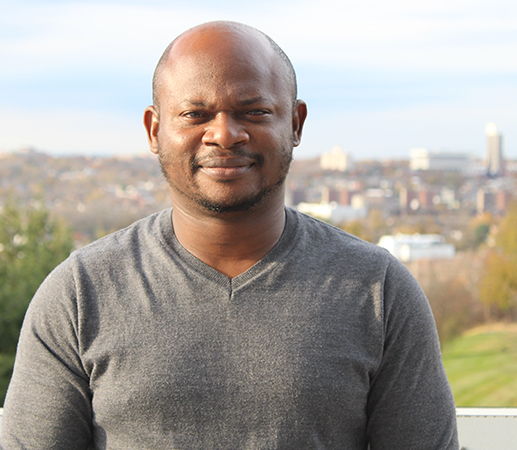 Akinsola Akinyemi, Ph.D. – Postdoctoral Fellow
Dr. Akinyemi obtained his Bachelor of Science and Master of Science Degrees in Anatomy from Olabisi Onabanjo University and the University of Ibadan, respectively. Following, he successfully competed for the Chinese Academy of Sciences and The World's Academy of Sciences President's Fellowship (CASTWAS) Scholarship to pursue his Doctorate at the University of Science and Technology of China, (USTC) Hefei, China, where he explored the roles of the RNA-binding proteins, hnRNPM and hnRNPR in cognition, synaptic plasticity, and lipid metabolism. At NSCI, Dr. Akinyemi focuses on dissecting the roles of RNA-binding proteins in Alzheimer's disease and related dementias, applying cutting-edge human stem cell techniques in combination with his skills in molecular and cellular neuroscience. More about Akinsola.
---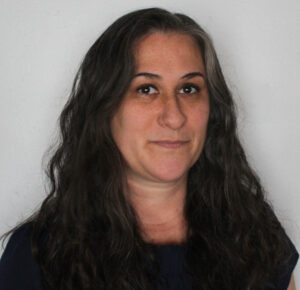 Brigitte Arduini, Ph.D. – Principal Investigator
Dr. Arduini earned her B.Sc. in Biology at Cornell University and her Ph.D. in Molecular Genetics from the Ohio State University, in the lab of the late Dr. Paul Henion. She trained  with Dr. Ali Brivanlou as a postdoctoral fellow and managed a human pluripotent stem cell resource center at the Rockefeller University. Dr. Arduini was founding director of the Stem Cell Core Facility at Rensselaer Polytechnic Institute, and served as co-director of Rensselaer's Pre-College Teachers Training Program in Stem Cell Biology and Bioengineering from 2016 to 2020. She joined the Neural Stem Cell Institute as a principal investigator in 2021. Her research focuses on neural crest specification and diversification. One of the earliest populations to arise during vertebrate development, neural crest cells generate the peripheral nervous system, craniofacial structures, and pigment cells, and contribute to every major organ system. As a result, variations in neural crest development and maintenance of derivatives have far-ranging consequences for human health, affecting roughly 1 in 70 people globally. Dr. Arduini's work seeks both to clarify the biological underpinnings of these conditions and to identify strategies for amelioration.
---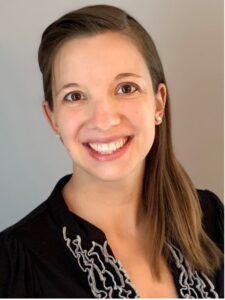 Taylor Bertucci, Ph.D. – Research Scientist
Dr. Bertucci is a bioengineer who received her Ph.D. from Rensselaer Polytechnic Institute where she designed biomaterial platforms to guide cell behavior with an emphasis on endothelial cell differentiation. As a postdoc at Northeastern University, she developed pluripotent stem cell-derived 3D vascular models. Now, Dr. Bertucci's research efforts are devoted to using iPSC-derived organoid models to study neurovascular interactions in Alzheimer's disease
---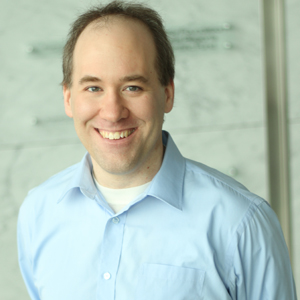 Nathan Boles, Ph.D. – Principal Investigator

Ph.D. Interdepartmental Program in Cell and Molecular Biology, Baylor College of Medicine.
Dr. Boles carried out his thesis work with Dr. Margaret A. Goodell studying the regulation of the hematopoietic stem cell. His work at NSCI explores the role of epigenetics in neural stem cell self-renewal and differentiation. More about Nathan.
---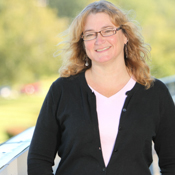 Sue Borden, B.A. – Research Technician
BA Biology: Russell Sage College, Biotechnology Certificate: HVCC
Sue has worked in neurobiology research labs at SUNYA, AMC and Cornell University, in clinical labs in Ithaca and the Albany area and as a teaching assistant in a local K-12 school. She recently joined the Retinal Stem Cell Consortium team as a research technician. Sue will be culturing and analyzing hRPE stem cells in preparation for clinical trials in the treatment of AMD.
---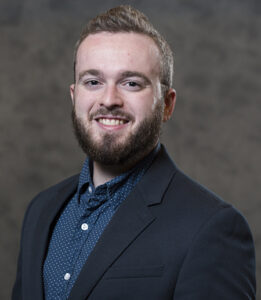 Michael Bramson – Research Scientist

Mike Bramson received his Bachelor's degree in Biology from Boston College and is currently writing and preparing to defend his Ph.D. thesis in Biomedical Engineering in Dr. David Corr's lab at Rensselaer Polytechnic Institute. His doctoral work focuses on using scaffold-free tendon engineering to better understand how these tissues develop and inform future tissue engineering strategies. In January 2023, Michael joined Dr. Butler's lab at the Neural Stem Cell Institute to screen intracellular antibodies that prevent protein misfolding and neurodegeneration associated with Amyotrophic Lateral Sclerosis.
---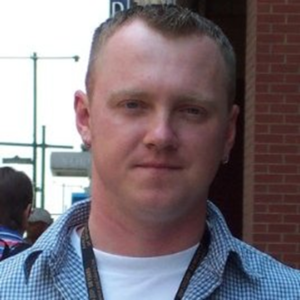 David Butler, Ph.D. – Principal Investigator
Dr. Butler's long-term goal is to develop novel intracellular antibody (intrabody) therapeutics for neurodegenerative disorders caused by misfolded proteins. He has a broad background in degenerative diseases associated with aging. As a postdoc in the Messer lab, which pioneered the use of intracellular antibodies in the brain, David developed bifunctional intra-cellular antibodies. David's bifunctional antibodies were able to prevent mutant Huntingtin and Synuclein from misfolding while directing them to the proteasome for degradation. He is currently utilizing induced pluripotent stem cell (iPSC) disease modeling to develop novel bifunctional intrabody reagents for tauopathies such as FTD and Alzheimer's disease. Dr. Butler is also an Adjunct Professor in the Biomedical Sciences Department, School of Public Health, SUNY Albany. More about David.
---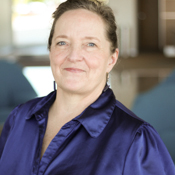 Carol Charniga, B.S. – Research Technician/Manager of Operations
Carol worked in cancer research labs in Pennsylvania and at Albany Medical Center before joining AMC's Dept. of Neurosurgery and Neuroscience and the lab of Dr. Sally Temple.  Since the creation of the Neural Stem Cell Institute, Carol has been involved in all projects – developing CNS, spinal cord and eye – as well as being the safety officer and Lab Manager of Operations. Currently, most of her workday is spent in the eye group lab, involved in the macular degeneration program.
---
Rebecca Chowdhury, Ph.D. – Postdoctoral Fellow
Dr. Chowdhury obtained her Ph.D. from Iowa State University, studying intrinsic factors that control cell fate decisions in the developing retina. She is currently studying the role of Stau2, an RNA-binding protein (RBP) involved in neuronal development and maturation. She is using human induced pluripotent stem cell-derived cortical neurons and a genetically modified mouse model in her studies.  More about Rebecca.
---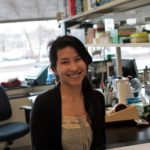 Lianna D'Brant, M.S. – Research Technician
Lianna D'Brant received her Masters in Physics at the University of Albany while researching under Dr. Annalisa Scimemi and Dr. Alexander Khmaladze. In Dr. Scimemi's lab, she studied synaptic function in the striatum and hippocampus using confocal laser microscopy and quantitative phase imaging. Meanwhile, in Dr. Khmaladze lab she studied the cellular morphological changes in cultured C6 rat glioma cells induced by methamphetamine. Lianna is pursuing her interest in neuroscience joining Dr. Butler's lab in developing therapeutic intracellular antibodies for neurodegenerative diseases associated with protein misfolding, such as Alzheimer's, Parkinson's and Huntington's Disease. These antibodies are being evaluated in patient-derived induced pluripotent stem cells in 'disease in a dish' models of neurodegeneration.
---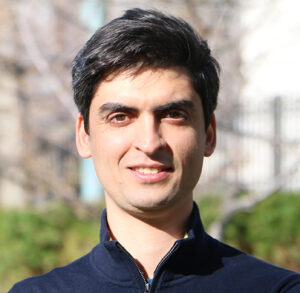 Farhad Farjood, Ph.D. – Postdoctoral Fellow
Farhad's research at NSCI is focused on characterizing retinal pigment epithelium (RPE) stem cells with a long-term goal of developing cell therapy strategies for retinal degenerative diseases like age-related macular degeneration (AMD). As a Ph.D. student at Utah State University, he studied the role of RPE cells in the pathogenesis of neovascular AMD.
---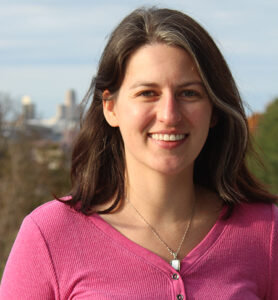 Liz Fisher, Ph.D. – Postdoctoral Fellow
Dr. Fisher obtained her Ph.D. from the University of Texas Health Science Center at San Antonio, UT, studying the role of astrocyte glutamate metabolism following stroke. She then boldly made the decision to leave the warmth of south Texas for upstate New York in October 2017. As a post-doctoral fellow at the Neural Stem Cell Institute, Liz continues to study the roles of non-neuronal cells following injury. She is currently investigating how modulating immune cell populations using biodegradable microbeads can influence recovery following spinal cord injury.  More about Liz.
---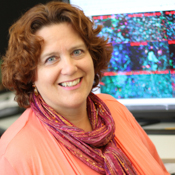 Susan K. Goderie, A.A.S., B.S. – Research Technician/ Manager of Research
After attending Hudson Valley Community College and Plattsburg State University, Susan worked for the New York State Birth Defects Institute culturing lymphocytes for karyology.  Later she worked in the kidney transplantation lab at the Albany Medical Center. She worked with Dr. Harold Kimelberg studying astrocytic swelling in response to ischemic conditions until 1995 when she joined the lab of Dr. Sally Temple. She oversees the daily lab research; training of new faculty, staff, and students; supervising the technical staff as well as directly contributing to the spinal cord injury, stem cell niche, embryonic brain development, and macular degeneration projects.
---

Caitlin E. Hill, Ph.D., – Principal Investigator
Dr. Hill is an expert in spinal cord injury (SCI) research. After completing her undergraduate and master's degrees in Canada at Queen's University and the University of Toronto, respectively, she embarked on a research career focused on alleviating disability and promoting recovery following spinal cord injury. She trained in the laboratories of several prominent spinal cord injury researchers including the laboratories of Dr. Geoffrey Raisman at the National Institute for Medical Research in Mill Hill, London, UK; Drs. Michael Beattie and Jacqueline Bresnahan at The Ohio State University (where she completed her Ph.D. in Neuroscience in 2002); and Drs. Patrick Wood and Mary Bartlett Bunge at the Miami Project to Cure Paralysis. During her time at the University of Miami, she was also an Associate for the Christopher and Dana Reeve Foundation and a visiting scientist in Dr. Pate Skene's laboratory at Duke University. After completing her research training, Dr. Hill began her independent research career at the Burke Neurological Institute, an academic affiliate of Weill Cornell Medicine, where she not only ran her own lab but set up and managed a core facility for preclinical spinal cord injury research. During her tenure at Burke, she shared her expertise in SCI research and helped others learn the intricacies of preclinical SCI modeling. She joined the Neural Stem Cell Institute in 2019. At the Neural Stem Cell Institute, her lab continues to test new therapeutic interventions to promote regeneration, repair and recovery of function following SCI, as well as, explore the basic biology that contributes to pathology and functional deficits following injury to the spinal cord. A major goal of Dr. Hill's is that the research findings and interventions tested in the lab will lead to therapeutic developments that will have a positive impact on individuals with spinal cord injuries.  More about the Hill Lab.
---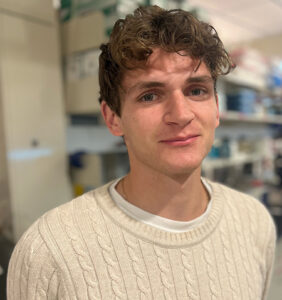 Jack Huber – Research Technician
Jack received his B.Sc. from Michigan State University where he studied integrative biology and creative writing. He worked closely with MacArthur Fellowship Award-winner Robert Root-Berstein, Ph.D., examining the autoimmune complications of COVID-19 as well as the lab's replication of the Miller-Urey origins of life experiment. Outside the lab, you can find Jack either reading or running, and he has set his sights on breaking the four-minute barrier in the mile.
---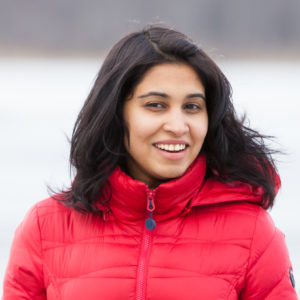 Shona Joy, Ph.D. – Postdoctoral Fellow
Dr. Joy holds two masters degree in Stem Cell Technology and Biotechnology and a Ph.D. in Stem Cells Neuroscience from Cardiff University, UK. She is interested in using pluripotent stem cells to generate models for neurodegenerative diseases (Alzheimer's disease and Progressive supranuclear palsy) to facilitate regenerative medicine and drug discovery.  She uses the stable induced pluripotent stem cell lines she generates to investigate the signaling pathways involved in reprogramming these cells.  More about Shona.
---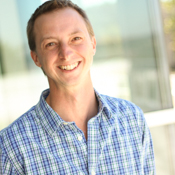 Thomas Kiehl, Ph.D. – Principal Investigator 
Dr. Kiehl started his career with an M.S. in Computer Science from Rensselaer Polytechnic Institute. After 11 years at GE Global Research, in their Computational Intelligence Lab, Tom returned to RPI full time to pursue a Ph.D. in Multidisciplinary Science with a focus on systems biology and biotechnology.  This was followed by a postdoc at Albany Medical College in Immunology.  A Computing Innovation Fellowship, awarded by the Computing Research Association, allowed Tom to spend two years at the SUNY College of Nanoscale Science and Engineering where he began work in computational neuroscience and RNA-seq analysis.  At NSCI Dr. Kiehl facilitates the integration of data analysis with bench work.  Tom is also pursuing applications of high-throughput in-vitro electrophysiological platforms for the study of development, spinal cord injury, and neurological disease mechanisms. Learn more about the role of Computing@NSCI. More about Tom.
---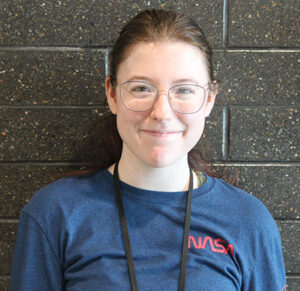 Jade Kozak, B.S. – Research Technician
Jade attended SUNY Plattsburgh, graduating in 2021 with her B.S. in Biology, as well as minors in Chemistry and Biological Anthropology. Originally from Upstate New York, she moved to Albany and joined Dr. Arduini's team at the Neural Stem Cell Institute in late 2021. Her interests are Genetics, Forensics, and Epidemiology.
---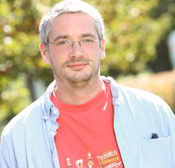 Steven Lotz, B.S. – Director of NeuraCell
After college, Steve worked for Taconic's Surgical Modifications Department.  In 2001, he began a career as a Research Technician at the Albany Medical Center. Three years later, he joined AMC's Immunology Core as the FACS operator.  In 2009 he began working at the NeuraCell core facility, part of the Neural Stem Cell Institute, as the Sr. Flow Cytometry Applications Specialist.
---
Anne Messer, Ph.D. – Principal Investigator 
Anne Messer, Ph.D., is a senior scientist focused on the development of novel therapeutics for degenerative diseases caused by misfolded proteins that trigger breakdowns in the functions of critical cells.  She pioneered the use of engineered antibody technologies for Huntington's and Parkinson's disease.  Her recent studies range from antibody engineering and nanobody selection to brain delivery using gene therapies. This biotechnology to harness immune processes now is being combined with stem cell studies and expanded to cover a range of important age-related diseases, including Age-related Macular Degeneration.  More about Anne.
---
Michael Miller, Ph.D. – Postdoctoral Fellow
Dr. Miller received his Ph.D. in Microbiology & Immunology at SUNY Upstate Medical University in the lab of Dr. Gary Chan. He studied the molecular mechanisms utilized by human cytomegalovirus to bypass host antiviral responses and prevent cell death in infected myeloid cells. As a postdoctoral fellow at the Neural Stem Cell Institute, Michael is applying his background in virology and is now investigating how the neurotropic herpes simplex virus contributes to tauopathies, such as Alzheimer's disease, in Dr. David Butler's lab.
---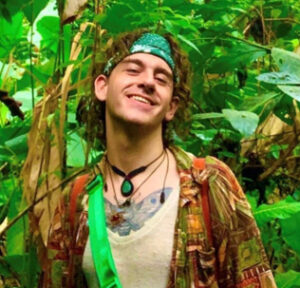 Dylan Murphy, B.S. – Research Technician

Dylan initially studied funeral services at SUNY Canton. Working in the industry during the summer of 2020, he transferred to SUNY Oswego to complete his degree in Zoology. During which he concentrated on entomology and decomposition ecology in Dr. Karen Sime's laboratory, researching fly behavior with a grant awarded by the Scholarly and Creative Activity Committee grant (SCAC). Shortly after graduating in the winter of 2022, he joined Dr. Hill's laboratory to be part of the spinal cord injury research team.
---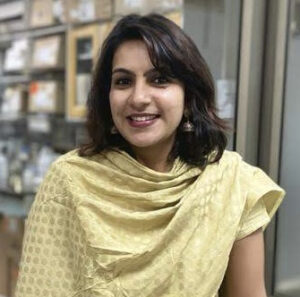 Swapna Nandakumar, Ph.D. – Postdoctoral Fellow
Dr. Nandakumar received her Master's degree in Biomedical Genetics from Vellore Institute of Technology, India, and her Ph.D. from Sree Chitra Tirunal Institute for Medical Sciences and Technology, India. She worked on the role of autophagy in clearing alpha-synuclein, with relevance to Parkinson's Disease. She then worked as a Research Scientist at Eyestem Research Pvt Ltd, India, where she focused on developing cell therapy using induced pluripotent stem cells for degenerative eye disorders. At the Neural Stem Cell Institute, she aims to understand the proliferative potential of adult retinal pigment epithelium (RPE) to identify strategies for self-repair as a possible means to address the loss of the RPE layer in age-related macular degeneration.
---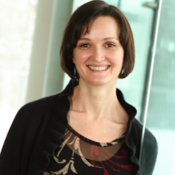 Natalia Lowry, M.D., Ph.D. – Principal Investigator
Dr. Lowry received her MD from Russian State Medical University and her Ph.D. from Albany Medical College in 2000. Dr. Lowry has been trained in mouse neural stem cell research during a post-doctoral fellowship under Dr. Sally Temple, and then joined NSCI in 2007 as a principal investigator with interest in using neural stem cells as a therapeutic tool to treat spinal cord injuries and other neurodegenerative diseases. Currently, Dr. Lowry combines her research work at NSCI with a clinical education position at Albany Medical College.
---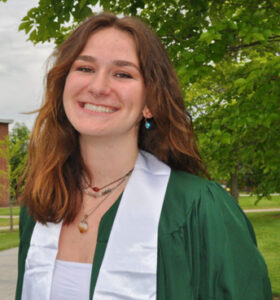 Amelia Rossi, B.S. – Research Technician

Amelia graduated from SUNY Binghamton in May 2022 with a B.S. in Integrative Neuroscience. Her undergraduate studies focused on using alternative medicines like psychedelic drugs to treat mental illness and addiction. Her interests include neuropsychopharmacology and drug development, and she is considering furthering her education in these fields. Amelia joined Dr. Hill's lab shortly after graduating, where she is working on testing pharmacological treatments to promote recovery after spinal cord injury.
---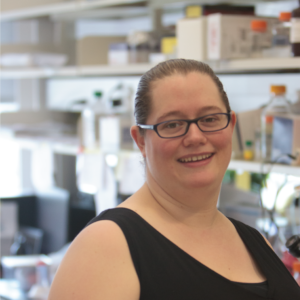 Natasha Rugenstein, A.S. – Research Technician
Tasha
attended Hudson Valley Community College, NY, receiving an A.S. degree in Biological Sciences and the Biotechnology Certificate. She joined the Neural Stem Cell Institute in 2017, and currently works on the histology of study samples in on-going projects while continuing her education in biology.
---
Charis Shelley, B.Sc. – Information Technologist

Charis Shelley received a Bachelor of Science from Excelsior College in Liberal Arts. She is exploring changing careers from mentoring teenagers to providing IT support. Prior to this, she taught computer science to kids through AmeriCorps and was a programming intern at a start-up company. In her free time, she enjoys gardening, walking her dog, and reading.
---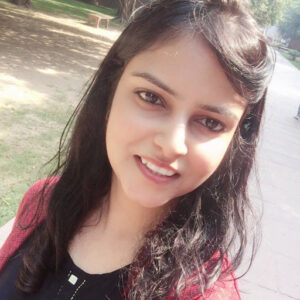 Shrstha Sinha, Ph.D. – Postdoctoral Fellow
Dr. Sinha received her Ph.D. from the School of Studies in Neuroscience and Zoology at Jiwaji University, India in 2021 under the guidance of Prof. Ishan Kumar Patro. Her thesis work focused on preventing neurological dysfunction that arises from maternal protein malnutrition by delivery of a nutraceutical, Spirulina, and showed that maternal Spirulina supplementation can partially ameliorate neuropathological alterations, as well as neurobehavioral and cognitive deficits in offspring that arise from maternal protein deprivation. She joined the Hill laboratory at the Neural Stem Cell Institute in 2021 as a postdoctoral research associate. Currently, the central theme of her research focuses on development of therapeutic strategies to promote repair, regeneration and recovery of function following spinal cord injury (SCI).
---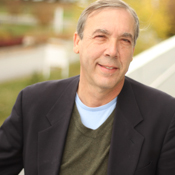 Jeffrey Stern, M.D., Ph.D. – Principal Investigator/ Director of Translational Research/ Co-Founder
Dr. Stern was trained as a biophysicist in vision research at Brandeis University, MA and Rockefeller University, NY, receiving his Ph.D. in 1982. He then studied medicine at the University of Miami Medical School and completed his residency in Ophthalmology at the Albany Medical Center. Dr. Stern did a fellowship in vitreo-retinal specialty at Mt. Sinai Medical School, NYC. More about Dr. Stern.
---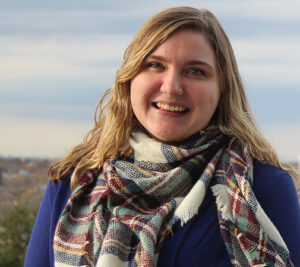 Katie Stevens, B.S. – Research Technician
Katie attended Union College in Schenectady, NY, receiving her degree in biomedical engineering with a focus on neuroscience and psychology. She joined NeuraCell in 2021. Her main responsibilities include quality control of iPSC-derived products including brain organoids, neural progenitor cells and retinal pigment epithelium (RPE) cells.
---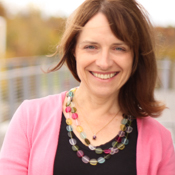 Sally Temple, Ph.D. – Scientific Director/ Principal Investigator/ Co-Founder
Dr. Sally Temple is the co-Founder and Scientific Director of the Neural Stem Cell Institute located in Rensselaer, NY. A native of York, England, Dr. Temple leads a team of 30 researchers focused on using neural stem cells to develop therapies for eye, brain, and spinal cord disorders.  In 2008, she was awarded the MacArthur Fellowship Award for her contribution and future potential in the neural stem cell field.  As the Scientific Director of NSCI, Dr. Temple oversees the research mission from basic to translational projects.  She is also responsible for the staff, budget, and developing the overall strategic plan for the institute. Dr. Temple is a member of the board of directors of the International Society for Stem Cell Research and of the medical advisory boards of the NY Stem Cell Foundation and the Genetics Policy Institute.  Her numerous articles have been published in such journals as Nature, Cell Stem Cell, Neuron, and Cell. More about Sally.
---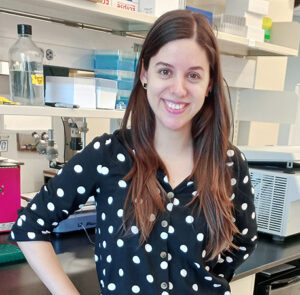 Sol Torruella, PharmD, Ph.D. – Postdoctoral Fellow
Dr. Torruella-Gonzalez obtained her PharmD from Pontificia Universidad Católica de Chile and worked as a pharmacist before deciding to puruse a career in biomedical research. In 2022, she received her Ph.D. from the Pontificia Universidad Católica de Chile. She began her studies in spinal cord injury (SCI) repair using the frog, Xenopus laevis, under the guidance of Dr. Juan Larrain. Her thesis work characterized expression of the Cornifelin protein during metamorphosis and in response to SCI. Sol joined Dr. Hill's laboratory at the NSCI in May 2022 as a postdoctoral associate. Her work seeks to test pharmacological treatment to promote recovery after spinal cord injury, beginning with rodent preclinical SCI models. Sol's long-term goal is to develop therapeutic strategies that improve tissue regeneration and promote recovery in SCI patients.
---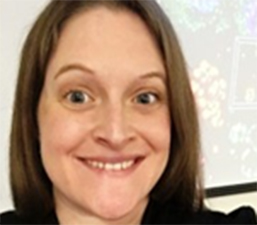 Kate Tubbesing, Ph.D. – Postdoctoral Fellow
Dr. Kate Tubbesing is a postdoctoral researcher with extensive training in advanced microscopy techniques and a passion for the study of the endo-lysosomal pathway and iron regulation. Originally from Maryland, she lived in New Orleans prior to completing her Bachelor of Science in Chemistry from SUNY Oneonta. Afterward, she was a technician in Dr. Margarida Barroso's lab at Albany Medical College (AMC), where she continued on to complete her Ph.D. in Biomedical Sciences from the Department of Molecular and Cellular Physiology. Her thesis work focused on Rab-GTPase regulation of receptor trafficking in early endosomes and endocytic recycling compartments, toward the goal of improving receptor-targeted therapeutics. During this time, Kate also acquired advanced quantitative microscopy skills, including live-cell FRET and super-resolution fluorescent techniques (STORM, STED), and she continues to develop new image quantification strategies with live-cell and 3D rending approaches. In 2020, she began her postdoctoral training at SUNY Albany, where she expanded her optical training to include Raman confocal micrscopy and used this to study transferrin-mediated endocytic iron release. Together with Dr. Melinda Larsen, she also used these methods to develop new strategies for classification of unlabeled salivary gland organoids. Kate joined NSCI in 2022 and is currently investigating vascular dysfunction in tauopathies and aging, as well as the contribution of Alzheimer's risk genes to these phenomena.
Outside the lab, Dr. Tubbesing is director of the Capital District Postdoctoral Association. She is raising her two children and several pets with her husband, Max. Kate enjoys camping, hiking, kayaking and local farmer's markets.
---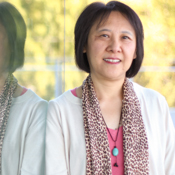 Jenny Yue Wang, M.D. – Research Technician
Jenny obtained an M.D. in China and worked at the University of California before joining Dr. Sally Temple's lab. Her research interest and experiences include but are not limited to neural stem cell fate choice, cell culture and in vivo experiments with mice.
---
Meysam Yazdankhah, Ph.D. – Principal Investigator 
Dr. Yazdankhah received his Ph.D. in Neuroscience at the University of Rome "Tor Vergata" in Italy under the supervision of Dr. Francesco Cecconi, a world leader in the field of autophagy. The central focus of Dr. Yazdankhah's work was to elucidate the role of autophagy in the differentiation of neural stem cells. After completing his degree, he decided to apply his knowledge of autophagy regulation to the clinically-relevant field of Ophthalmology. Thus, he joined Dr. Debasish Sinha's lab at the Johns Hopkins University to study the role of glial cell autophagy in ocular development and disease. His long-term goal is to pursue innovative research in the field of Ophthalmology with a focus on the role of the autophagy signaling pathway in development and progression of ocular diseases, particularly  age-related macular degeneration (AMD).
---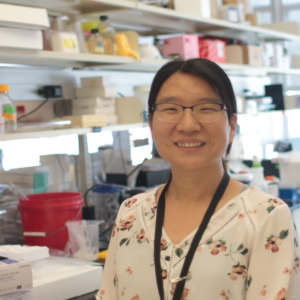 Xiuli Zhao, M.D., Ph.D. – Postdoctoral Fellow
Dr. Zhao earned her M.D. from the Anhui University of Chinese Medicine and completed her training as an ophthalmologist in the first affiliated hospital of Jinan University, China. She received her Ph.D. in Neuroscience from Arizona State University in 2017. Her current research involves live cell imaging to compare neural stem cell (NSC) activity changes in the subventricular zone between young and aged mice. She is also working to identify the choroid plexus-secreted environment factors that alter mouse and human NSC activities with aging. More about Xiuli.
---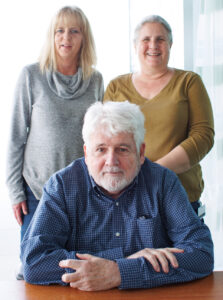 Cindy Butler – Executive Assistant
Cindy is the "go to" person at our organization.  She has many years of experience handling the administrative tasks associated with running a research laboratory.  Perhaps it is her previous experience in childcare that enables her to remain pleasant in even the most difficult situations.
Tom Irwin – Administrative Director
Tom received his MBA from Bernard Baruch College – City University of New York.  He has worked in the academic medical environment for 30 plus years mostly in research administration at Cornell Medical College, NYC and Albany Medical College, Albany, NY.  He has also served as an administrative reviewer for the NIH, IACUC institutional official, has been an institutional biosafety committee member and an ex-officio member of the RPI Institutional Stem Cell Research Oversight committee (ISCRO).
Angela Mastrosimone – Accounting
Angela has over twenty years of experience in accounting for a variety of organizations in the private and non-profit sectors. She grew up in Minnesota, before moving to New York State and completing her accounting degree at the College of Westchester. In her free time Angela enjoys gardening, walking and taking her dogs on field trips.
---
---