Sally Temple, Ph.D.
Scientific Director, Principal Investigator, and Co-Founder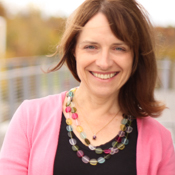 Dr. Sally Temple is the Scientific Director of the Neural Stem Cell Institute, and oversees scientific programs with the goal of understanding the role of neural stem cells in Central Nervous System (CNS) development, maintenance, and repair. A native of York, England, Dr. Temple leads a team of 30 researchers focused on using neural stem cells to develop therapies for eye, brain, and spinal cord disorders. In 2008, she was awarded the MacArthur Fellowship Award for her contribution and future potential in the neural stem cell field.
Dr. Temple received her undergraduate degree from Cambridge University, Cambridge UK, specializing in developmental biology and neuroscience. She performed her Ph.D. work in optic nerve development at University College London, UK. She received a Royal Society fellowship to support her postdoctoral work at Columbia University, NY where she focused on spinal cord development.
In 1989, Dr. Temple discovered that the embryonic mammalian brain contained a rare stem cell that could be activated to proliferate in vitro and produce both neurons and glia. Since then, her lab has continued to make pioneering contributions to the field of stem cell research, by characterizing neural stem cells and the intrinsic and environmental factors that regulate their behavior. Her lab's research on the characterization of neural stem and progenitors brings us closer to developing effective clinical treatments for central nervous system damage in which tissue is lost, for example, due to neurodegenerative diseases or trauma.
As the Scientific Director of NSCI, Dr. Temple oversees the research mission from basic to translational projects. Dr. Temple is a member of the board of directors and is a past president of the International Society for Stem Cell Research.
Select Publications:
Stern JH, Tian Y, Funderburgh J, Pellegrini G, Zhang K, Goldberg JL, Ali RR, Young M, Xie Y, Temple S. Regenerating Eye Tissues to Preserve and Restore Vision. Cell Stem Cell. 2018 Jun 1;22(6):834-849.
Apostolopoulou M, Kiehl TR, Winter M, Cardenas De La Hoz E, Boles NC, Bjornsson CS, Zuloaga KL, Goderie SK, Wang Y, Cohen AR, Temple S. Non-monotonic Changes in Progenitor Cell Behavior and Gene Expression during Aging of the Adult V-SVZ Neural Stem Cell Niche. Stem Cell Reports. 2017 Dec 12;9(6):1931-1947
Davis RJ, Alam NM, Zhao C, Müller C, Saini JS, Blenkinsop TA, Mazzoni F, Campbell M, Borden SM, Charniga CJ, Lederman PL, Aguilar V, Naimark M, Fiske M, Boles N, Temple S, Finnemann SC, Prusky GT, Stern JH. The Developmental Stage of Adult Human Stem Cell-Derived Retinal Pigment Epithelium Cells Influences Transplant Efficacy for Vision Rescue. Stem Cell Reports. 2017 Jul 11;9(1):42-49.
Saini JS, Corneo B, Miller JD, Kiehl TR, Wang Q, Boles NC, Blenkinsop TA, Stern JH, Temple S. Nicotinamide Ameliorates Disease Phenotypes in a Human iPSC Model of Age-Related Macular Degeneration. Cell Stem Cell. 2017 May 4;20(5):635-647.e7.
Silva MC, Cheng C, Mair W, Almeida S, Fong H, Biswas MHU, Zhang Z, Huang Y, Temple S, Coppola G, Geschwind DH, Karydas A, Miller BL, Kosik KS, Gao FB, Steen JA, Haggarty SJ. Human iPSC-Derived Neuronal Model of Tau-A152T Frontotemporal Dementia Reveals Tau-Mediated Mechanisms of Neuronal Vulnerability. Stem Cell Reports. 2016 Sep 13;7(3):325-340.
van de Leemput J, Boles NC, Kiehl TR, Corneo B, Lederman P, Menon V, Lee C, Martinez RA, Levi BP, Thompson CL, Yao S, Kaykas A, Temple S, Fasano CA.
CORTECON: a temporal transcriptome analysis of in vitro human cerebral cortex development from human embryonic stem cells. Neuron. 2014 Jul 2;83(1):51-68.
Gage FH, Temple S. Neural stem cells: generating and regenerating the brain. Neuron. 2013 Oct 30;80(3):588-601.
Kusek G, Campbell M, Doyle F, Tenenbaum SA, Kiebler M, Temple S. Asymmetric segregation of the double-stranded RNA binding protein Staufen2 during mammalian neural stem cell divisions promotes lineage progression. Cell Stem Cell. 2012 Oct 5;11(4):505-16.
Kokovay E, Wang Y, Kusek G, Wurster R, Lederman P, Lowry N, Shen Q, Temple S. VCAM1 is essential to maintain the structure of the SVZ niche and acts as an environmental sensor to regulate SVZ lineage progression. Cell Stem Cell. 2012 Aug 3;11(2):220-30.
Aboody K, Capela A, Niazi N, Stern JH, Temple S. Translating stem cell studies to the clinic for CNS repair: current state of the art and the need for a Rosetta stone. Neuron. 2011 May 26;70(4):597-613.
Kokovay E, Goderie S, Wang Y, Lotz S, Lin G, Sun Y, Roysam B, Shen Q, Temple S. Adult SVZ lineage cells home to and leave the vascular niche via differential responses to SDF1/CXCR4 signaling. Cell Stem Cell. 2010 Aug 6;7(2):163-73.
Lowry N, Goderie SK, Lederman P, Charniga C, Gooch MR, Gracey KD, Banerjee A, Punyani S, Silver J, Kane RS, Stern JH, Temple S. The effect of long-term release of Shh from implanted biodegradable microspheres on recovery from spinal cord injury in mice. Biomaterials. 2012 Apr;33(10):2892-901.
Salero E, Blenkinsop TA, Corneo B, Harris A, Rabin D, Stern JH, Temple S. Adult human RPE can be activated into a multipotent stem cell that produces mesenchymal derivatives. Cell Stem Cell. 2012 Jan 6;10(1):88-95.