RENSSELAER N.Y., February 10, 2017 – Neural Stem Cell Institute Scientific Director, Dr. Sally Temple is one of the first 30 recipients of the new R35 Research Program Award, which is designed to encourage creative research by enhancing funding stability. Awards were announced by the National Institute of Neurological Disorders and Stroke (NINDS) of the National Institutes of Health (NIH). NINDS-supported investigators who secure an R35 will have their research funded for a period of five years with the potential to have funding extended for up to an additional three years.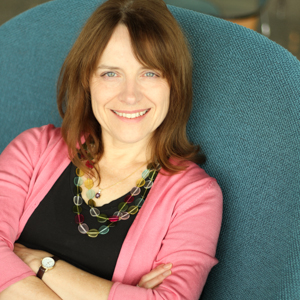 In her investigations, "Defining characteristics of cortical progenitor cells over time in mouse and human", Dr. Temple and her research team are employing stem cell technology to study how the brain forms, and how neural stem cells can be activated to counteract developmental and neurodegenerative disorders." It's a great honor to receive this unique award, which enables us to take on significant challenges that impact brain health" said Temple.
The NINDS (http://www.ninds.nih.gov) is the nation's leading funder of research on the brain and nervous system. "NINDS created the R35 program to improve the value of the research it funds by enabling proven investigators to pursue long-range, innovative research instead of continually writing and submitting grant applications," said Walter Koroshetz, M.D., the NINDS director. Applications for the R35 award were reviewed according to NIH peer review standards, which include an assessment of investigators' track records and the significance and relevance of their proposed research programs. The 30 awardees include principal investigators at a variety of career stages, striving to better understand the causes of neurodegenerative disease, how the brain develops, the molecular and cellular changes that give rise to memory, the origins of pain, and how to promote neural repair.
Dr. Temple is the 2008 recipient of the MacArthur Fellowship and is the current president of the International Society for Stem Cell Research (ISSCR).
About NSCI: NSCI, the first independent, non-profit stem cell research institute in the United States, is a unique research organization that produces leading stem cell science with the goal of developing novel therapies for diseases of the retina, brain and spinal cord. NSCI has a team of over 30 researchers focused on bringing impactful therapies to patients.
For additional information, visit https://www.neuralsci.org/
MEDIA CONTACT: (518) 694-8188
###