NSCI Scientific Director Dr. Sally Temple is elected President of theInternational Society for Stem Cell Research International Society for Stem Cell Research for Stem Cell Research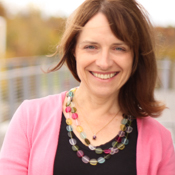 RENSSELAER N.Y., July 20, 2016 –Scientific Director and Co-founder of the Neural Stem Cell Institute, Dr. Sally Temple, is now President of the International Society for Stem Cell Research (ISSCR), the preeminent organization of stem cell scientists. Dr. Temple will lead ISSCR activities and programs that promote outstanding basic, translational and clinical stem cell research.
Dr. Temple: "It is a sincere honor to have the opportunity to serve as president of ISSCR and preside over the annual meeting in Boston, 14-17th June 2017. The society is committed to promoting the highest standards in stem cell research and its application for safe and effective therapies addressing many diseases, including those for which no treatments are currently available. Stem cell research has the potential to revolutionize medicine and benefit millions of patients world-wide".
From the ISSCR website: "The International Society for Stem Cell Research is an independent, nonprofit organization established to promote and foster the exchange and dissemination of information and ideas relating to stem cells, to encourage the general field of research involving stem cells and to promote professional and public education in all areas of stem cell research and application. ISSCR has nearly 4,000 members in more than 55 countries. As an organization focused on bringing together all members of the stem cell community, we are proud that our membership is led by some of the most prominent and respected scientists from around the globe."
About NSCI: NSCI, the first independent, non-profit stem cell research institute in the United States, is a unique research organization that produces leading stem cell science with the goal of developing novel therapies for diseases of the retina, brain and spinal cord. NSCI has a team of over 30 researchers focused on bringing impactful therapies to patients.
MEDIA CONTACT: Suzanne Kawola (518) 694-8188 x242